Analysis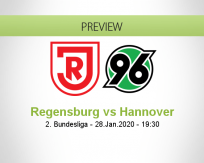 Jahn Regensburg's desire is to enter the qualifying zone, but knows that for that it will be necessary to seek regular good results in the competition. The visitors want at least one point and should score strong, but without failing to attack. This tends to be a game where the hosts will go with full force and on the other hand, visitors will have spaces to counterattack. We will bet that there will be more than 2.5 goals in the match.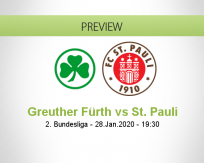 Greuther Fürth is in the middle of the leaderboard and in this match they aim to achieve a positive result, so they should go head on. The visitors know that they will not have an easy duel, but they are confident to do well within the four lines. The trend is that it will be a busy game and with great chances of goals, therefore we will bet that both teams score goals until the end of the game.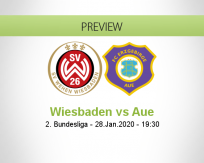 Needing to add points to leave the bottom of the competition, the Wiesbaden team will enter the field in order to go all the way up. Visitors are trying to enter the qualifying zone, so in this match they must score and attack intelligently. Apparently it will be a game with a lot of intensity and for that reason a good bet option will be that both teams balance the nets.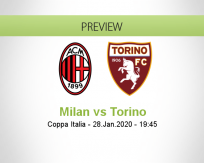 Most likely, the home club will dominate and enjoy the best goal opportunities, as they play at home and have a squad superior to their opponent. On the other hand, Torino exhibit some gaps in their playing style, which will be fundamental in this challenge. It is important to note that AC Milan look at this competition as paramount, since winning the championship is more complicated. Having said that and taking into account these details, betting in favor of the home team in this knockout round of the Italian Cup is a good option.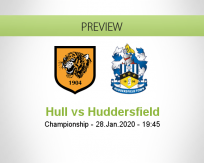 This is a game of the utmost importance for both sides as they currently occupy the bottom of the league table. It is important to note that Hull City have a squad with several quality players, that is, they are expected to dominate and have the best chances to score, but with difficulties in finishing. On the other hand, Huddersfield is very dangerous on the counterattack, but also fails in finishing. In this way, betting in favor of the ''Under 2.5 Goals" market is a good option.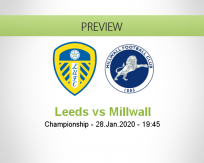 This game puts face-to-face teams that have different game models. On the one hand, Leeds like to have the ball and play in an organized way, while Millwall like to act in a more direct way, particularly on the counterattack. However, despite the irregular negative moments, we see more conditions for Leeds to add the three points, since they play at home and hold more quality players. Having said this, betting in favor of the home club is of great value.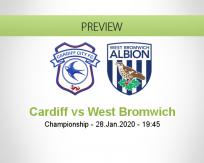 Looking at the current moment of these clubs it is possible to notice that the visitors have an advantage, since they have a squad of great quality. On the other hand, Cardiff should enter the field with their eyes on victory, looking for the goal through counterattacks by the aisles, a transition in which they are very competent. It should be noted that both clubs usually score several goals under these conditions. Having said this, we believe there are goals in this game between Cardiff and West Bromwich.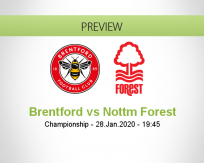 Looking at the current performance of both emblems it is possible to imagine a very open game with a clear chance of real danger. Brentford should dominate and enjoy the best chances to score goals, however, with difficulties in sustaining the opponent's attack. On the other hand, Nottingham Forest has a dangerous and very finishing counterattack. We emphasize that the two clubs scored in a large part of the meetings held under these conditions. That said, and taking into account all the details of this analysis, betting on goals in both goals is a great option.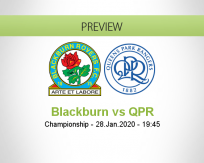 The most likely scenario for this challenge will be Blackburn to win. It is true that the home club is going through an irregular period in their field, however, on this day they receive a "enemy" quite unmotivated after three consecutive foreign defeats. It should be noted that Queens Park Rangers have conceded a total of ten goals in the last three games as a visitor. In this way, it is expected that Blackburn will put their favoritism on the field and end up winning the three points.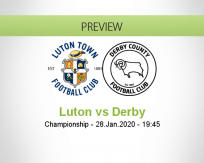 The most likely scenario for this match will be for both teams to score at least one goal. Both Luton and Derby must improve their performance under their respective conditions. If, on the one hand, Luton has not won at home for three consecutive games, on the other, Derby has won just one of the last fifteen foreign performances. It should be noted that the "Both Scores - Yes" market has won in six of the last seven matches at this stadium.