Lokomotiv M Lazio live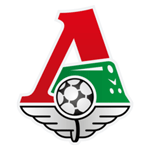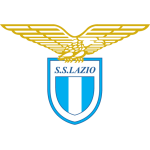 Timeline
First half
0-0
1'
14'
21'
28'
36'
Second half
0-3
46'
55'
56'
57'
59'
59'
59'
62'
63'
66'
76'
77'
77'
82'
86'
87'
0 - 3
Penaltys
Lineup
'14
'28 por A. Silyanov

">

24


Nenakhov

'77 por K. Zinovich

">

5


Maradish

'59 por F. Smolov

">

94


Rybchins

'1
'77 por G. Borisenko

">

25


Kamano

'36
'59 por S. Milinkovic-Savic

">

10


Alberto

'21
'82 por M. Lazzari

">

20


Zaccagni

'57
'59 por D. Cataldi

">

6


Leiva

'46 por Pedro

">

7


Anderson

'56
'63
'66 por V. Muriqi

">

x2

17


Immobile

60


'28 por M. Nenakhov
'55
"> 45


3


74


73


'77 por K. Maradishvili
"> 90


'77 por F. Kamano
"> 49


75


'59 por D. Rybchinskiy
"> 9


81


42


25


26


5


'59 por L. Alberto
'76
"> 21


18


'59 por Lucas Leiva
"> 32


'82 por M. Zaccagni
"> 29


8


'66 por C. Immobile
"> 94


'46 por F. Anderson
'87
"> 9


27


4 - 4 - 2

4 - 3 - 3
Teams
| | | | |
| --- | --- | --- | --- |
| G | | 53 | |
| D | | 16 | |
| D | | 8 | |
| D | | 27 | |
| D | | 31 | |
| D | | 24 | |
| M | | 5 | |
| M | | 6 | |
| M | | 94 | |
| A | | 25 | |
| A | | 88 | |

| | | | |
| --- | --- | --- | --- |
| | 1 | | G |
| | 33 | | D |
| | 3 | | D |
| | 23 | | D |
| | 4 | | D |
| | 10 | | M |
| | 20 | | M |
| | 88 | | M |
| | 6 | | M |
| | 7 | | M |
| | 17 | | A |
| | | | |
| --- | --- | --- | --- |
| G | | 60 | |
| D | | 45 | |
| D | | 3 | |
| D | | 74 | |
| M | | 75 | |
| M | | 49 | |
| M | | 90 | |
| M | | 73 | |
| A | | 81 | |
| A | | 9 | |

| | | | |
| --- | --- | --- | --- |
| | 42 | | |
| | 25 | | G |
| | 26 | | D |
| | 8 | | M |
| | 5 | | M |
| | 29 | | M |
| | 18 | | M |
| | 21 | | M |
| | 32 | | M |
| | 9 | | A |
| | 27 | | A |
| | 94 | | A |










































Statistics
| | | | | |
| --- | --- | --- | --- | --- |
| | 34% | Possession | 66% | |
| | | Goals | 3 | |
| | 3 | Offsides | 1 | |
| | | Second Yellow cards | | |
| | 5 | Yellow cards | 4 | |
| | 16 | Fouls | 11 | |
| | 4 | Substitutions | 5 | |
| | 3 | Corners | 10 | |
| | | Red cards | | |
Venue
| | |
| --- | --- |
| Name: | RZD Arena |
| City: | Moskva |

| | |
| --- | --- |
| Capacity: | 28800 |
| Photo: | harza.de |
Frequently asked questions
👉 In which stadium will the Lokomotiv M Lazio be played?
The Lokomotiv M vs Lazio on 25 November 2021 will be played at Moskva, RZD Arena.
👉 Which is the recommended bet for the Lokomotiv M Lazio match?
The tip and bet suggestion for the Lokomotiv M vs Lazio match, on 25 November 2021, of the preview written by the editors of Betting Academy India, goes to: Handicap, Over 2 goals ⇒ odd 1.55 at bet365.
UEFA Europa League - 2021/2022
88%

116 / 132 Games




Home team wins

43.97%

Draws

25.86%

Away team wins

30.17%

Over 1.5

78.45%

Over 2.5

55.17%

Over 3.5

31.9%

Goals

331

Goals /match

2.85

Goals /match home

1.57

Goals /match away

1.28

Both teams score

53.45%

Goals after 80'

18.13%
View all