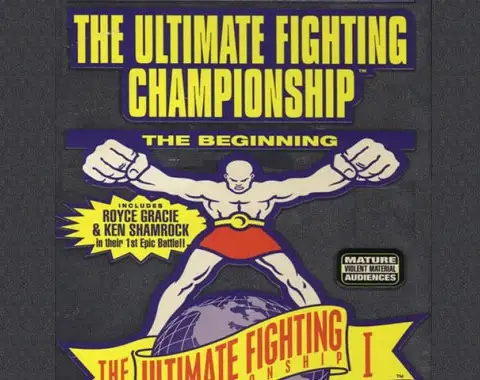 The first UFC (Ultimate Fighting Championship) event dates back to 1993, in Denver, Colorado, with the initial goal of identifying the most efficient martial art in an event with minimal rules. It included fighters from different martial arts: boxing, jiu-jitsu, wrestling, muay thai, karate, judo, among others.
UFC 1 dates back to May 14, 1993. Since then, almost 200 UFC events took place, so in May 2016 we had UFC 198, which took place in Curitiba, Brazil.
The city of Curitiba, in the state of Paraná, hosted an UFC event for the first time, at the Arena da Baixada Stadium. The city is known as the birthplace of many famous fighters, particularly at the Chute Boxe Academy.
Fighters like Mauricio Shogun, Wanderlei Silva and Anderson Silva are some of the most famous fighters from this academy. UFC 198 had some of the best match ups of all time. Many famous fighters were present, with the heavyweight title on the line in the main event. In the octagon fought Vitor Belfort, Mauricio Shogun and Minotouro, apart from the main event between Fabrício Werdum and Stipe Miocic.
Tickets sold out almost immediately, so Atlético Paranaense Stadium was full, with 40'000 people attending UFC 198.
UFC – how it all began
UFC is currently famous worldwide, but such fame wouldn't have been possible without the legendary Gracie family. To explain how important they were, I'll quote the great master Hélio Gracie, who was responsible for the popularization of Jiu-Jitsu in Brazil, adapting different styles to create Brazilian Jiu-Jitsu. Master Hélio wasn't particularly tall or strong, so he was thrilled with the possibility Jiu-Jitsu presented, because a weaker fighter had the chance to use jiu-jitsu moves to force a stronger opponent to tap out.
In the words of master Hélio: "the Jiu-Jitsu I created gives weaker fighters a chance to face stronger and heavier fighters".
Throughout his career, master Hélio Gracie faced several opponents in the city of Rio de Janeiro and other Brazilian cities, beating many of them and showing how efficient jiu-jitsu could be. Challenges were published in newspapers for anyone wanting to face Hélio, offering money prices. With extreme dedication and talent, Hélio helped Jiu-jitsu develop in Brazil. The master passed on his knowledge to his sons, who were also successful in this sport.
Hélio Gracie's sons, Royce, Rorion and Rickson helped develop jiu-jitsu even further worldwide. Rorion taught Jiu-Jitsu in the USA, including to S.W.A.T. teams, as he believed this new martial art was very interesting and had the desire to present it to the world.
He then decided to approach people from TV stations, to organize an event similar to those in Brazil, in which his father challenged and beat opponents from other martial arts and won. From this wish the first UFC event was born, in 1993. Back then, Rickson Gracie (also very famous in the jiu-jitsu world) was considered to be the best fighter of the Gracie family, but due to disagreements between the Gracie brothers, Royce was chosen to represent the Gracie family.
Royce Gracie was tall and thin, so he was visually perfect to prove how efficient Jiu-jitsu could be in allowing a weaker fighter a chance to face a stronger one.
The first UFC had almost no rules and there were no weight categories, so Royce had to face much heavier fighters. In UFC 1, fighters from different martial arts were present, most of them much heavier than Royce, but the Brazilian beat them all and won the title in the first tournament.
There was so much buzz that American TV decided to promote other similar events (although back then they had no idea they were creating something so big). Royce also won UFC 2 and UFC 4. In UFC 3 he beat giant Kimo Leopoldo (a much heavier fighter), but suffered an injury and had to abandon the event.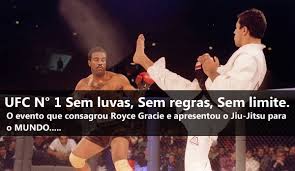 Almost 200 UFC events have taken place by now. The owners are no longer the same and UFC is now famous worldwide. Legendary master Hélio Gracie is no longer amongst us, but his dream is now a reality and lives on, proving how efficient Jiu-Jitsu is through the talent of the Gracie fighters. Royce Gracie never fled a fight, no matter how much others thought it was impossible for him to win. The young, tall and slim fighter was there inside the octagon, taking on much bigger opponents and beating them. The Gracie family is huge and has had many famous fighters, but in the UFC world master Hélio and his son Royce are clearly the most famous.
Almost every MMA fighter today has some knowledge of Jiu-Jitsu, although they don't all have black belts, because they know they have to grasp the basic techniques to be successful. Jiu-Jitsu changed the sport and created UFC. This is our way of saying thank you to master Hélio Gracie and his son Royce!