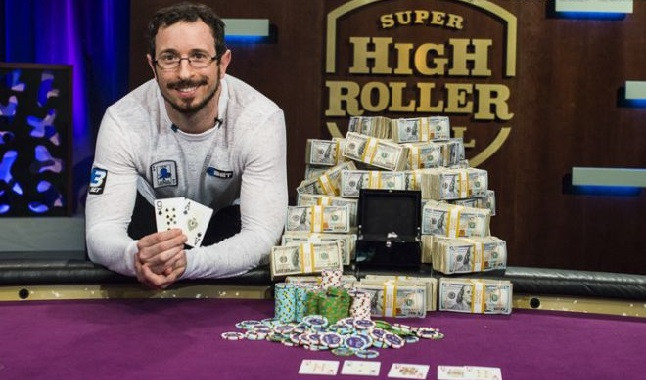 Today's poker star is the American Pro Brian Rast (tsarrast).
Born on November 8, 1981, Brian Rast, known as "tsarrast", from the online world, became familiar with poker in high school. After joining the University, Brian attended the Stanford Poker Club weekly in 2003. In the summer of that year, Brian made up his mind that he should learn to play poker professionally and make money from it. After that, the American began to read several books on the sport.
In the fifth week of study, Brian left his job to focus his time on poker during the end of the summer. The decision led to Brian earning $ 20,000 in his first tournament. Success led Brian to leave University in 2004 and build his career as a poker professional.
In 2005, Rast started to combine live and online poker. After more successes, Brian moved to Las Vegas in 2007, the same year that he managed to win the sum of $ 114,203.50 in a single tournament. The following year, participating in the 2008 PokerStars Sunday Million, Rast secured a $ 73,490 bag. In 2009, Brian decided to create a poker group, Victory Poker, together with his friends Andrew, Antonio, Keith, Dan Fleyshman and Dan Bilzerian. After that, in 2010 the professional decided to travel to Brazil, where he spent several months on trips between Brazil itself and his native country. In 2011, Brian received two bracelets from competitions he participated in, including the Poker Player's Championship, where he was awarded $ 50,000.
In 2016, the player was present at the 2016 World Series of Poker, beating Justin Bonomo in heads-up and earning the amount of US $ 1,296,097. After that, in 2018, within the 2018 World Series of Poker, Brian received his fourth bracelet and the $ 259,670 bag. Brian Rast, reportedly, has a fortune of $ 21,500,000 in live tournaments.
He now plays at the biggest online poker house in the world, PokerStars!