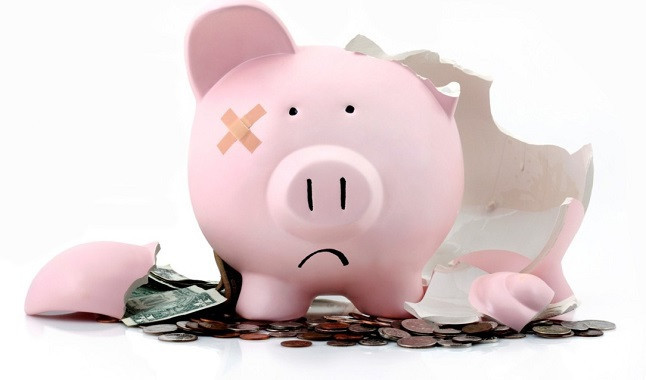 Every person makes some mistakes during their gambling life.
Who has never broken the bank throw the first stone. Unfortunately everyone has had the bitter taste of losing all their money involved in betting, and this is part of the life of those in this world, including successful bettors. The problem is when this becomes routine, triggering a clear warning that some decisions being made may not be the best ones. Knowing how to deal with a defeat and learn from it is one of the greatest experiences in a human being's life, even more so in gambling, but we must always be careful.


If you don't have the control to see your
money
coming and going, having your account ups and downs, this is already a sign that you may not be prepared to work with betting. When the
red
comes (losing bet) we take the exact proof of your
psychological capacity
to deal with these facts. At this time, it is common to receive some reports of bettors who suffered a bankruptcy, even if they had considerable capital. And we know why.
At this moment, the
subconscious
triggers courage and obligation to recover what it understands to be 6own, exposing itself and venturing into markets where rationally it is not the time to enter and take risks.
Recovering a
lost bet
, going after the red, is one of the worst decisions a bettor makes. This extremely short-term vision will not make the player trace a path of climbing, learning, experiences, to finally remain stable and profitable in the long term.
We must treat the
bets
like a championship, where we will go through victories, defeats, difficult games, other easy ones, until we reach our goal towards the title. You can't want results for yesterday, or
recover your recent loss
as if you were looking to solve everything in a single game, or look for that saving goal with 10 minutes to go. Without methods, without studies, without a pattern to follow, the journey tends to be quite short. Learn to deal with it and look for a method, this is one of the biggest secrets, and analyze the market, see where you feel comfortable, find patterns, to the point where you feel familiar and confident in placing your bets. It's not easy, but there are no big secrets.
In a few paragraphs we'll talk about the biggest villains, so focus on that:
recovering the red
,
short-term vision
, and
lack of methods
. Almost all bettors who have ever put the bankroll to zero have failed on one of these items. And no wonder, because of the emotional acts in all these directions and, as human beings, we are exposed to it.
While there are other factors, in the end they will all be correlated. Without the existence of a methodology to tread, the lack of preparation to make a
wrong decision
, without even being aware of the danger that is plunging, puts you a few steps away from harm. Still, it's quite common to happen in a desperate attempt to recover that lost money over the weekend, to gamble without a lot of sense and logic on a match that's taking place on the Sunday and… bet won! The relief and the feeling of pleasure take over, and give you confidence in trying "
just one more time
" in an eventual next red. Or "if it worked that time, it can work again today." Don't get into these
fallacies
.
If you've been through all of this, what we have to say is: "
don't feel ashamed or afraid of being unprepared
". This is absolutely normal in the life of anyone who wants to be successful and
learn from mistakes
, regardless of what profession it is. Use this as
constructive criticism
,
make your own evaluation
and score what is believed to be necessary to change and evolve. As we always like to say, a
bettor
's life is just an extension of the decisions made in our lives. And here we look for it to be one of evolution and success. Good luck!
Bet wherever you want through the best online bookmakers!