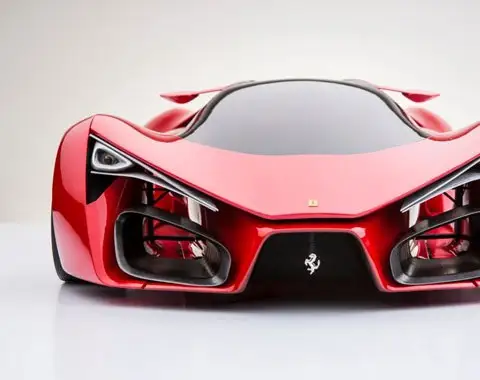 In a betting exchange you can do much more than the simple cash-out available in many bookies nowadays.
There are thousands of markets, with 100's of £1,000's traded every day. Opportunity is almost endless.
You know your teams, players, likely hood of play and how the game will progress at certain points - but it's too hard to predict the whole 90 minutes...
Losing a bet sucks when you were almost right, how often does that happen?
With the use of betting exchanges and a sharp opinion it doesn't have to be that way though, not with modern betting methods.
Why's it any different?
Once people realise the opportunity of 'trading' bets on an exchange, they're often quick to say: "but I can cash-out with bookies too". Which is entirely true, although there are several other benefits:
The exchange operates extremely close to 100% over-round - In English, that means there's no greedy cut involved with cashing-out. Bookies have been known to operate up to 130%, with the extra 30% going straight in their back pocket.
You can exploit market inaccuracies and points of compression without any bet limit.
You can place an advanced exit at the price you want - you just can't do that with other cash-out facilities.
One click betting - No messing about, you can react fast without any bother*.
That's just to name a few...
In short, there are many other options to exploit the market. Instead of letting those greedy bookies do it on your behalf!
* the best way to do this is with 3rd party trading software.
Unique Situations
They happen all the time. I'm sure you can think of a few, straight off the bat. The closer you are to your teams, the more you can probably think of.
It's not uncommon for Chelsea to start their games slow, before increasing the pressure in the second half. Just by being aware of this kind of thing, it's likely you can exploit various odds movements and situations. Did they start with their key players? Is it an important match? All these factors can help us build up a trading position, for a smaller segment of the match - stacking the odds in your favour.
One of my favourite and most obvious opportunities comes before the match even starts! When the team sheets are released. If a couple of key players are on the bench to start, while the opposing team field their star line-up, it can send the odds into a real tailspin.
Just by being sat there when the information's released; you can catch some easy money that's been left on the table. You couldn't do that with a straight bet. Have a look the next time it happens!
In Portugal it's no secret how much can be made from 'trading' football markets. Paulo Rebelo has made huge sums of money in his time, supporting his love for sports-cars.
Choice and Opportunity
One of the best things, other than watching sports you love for a living, is the amount of opportunity and choice that's freely available. There are around 10,000 horse races each year alone, making just £1 or £2 on average soon adds up! Not to mention Football, Tennis, Greyhound Racing, NFL, Golf, Cricket, XFactor and much more. You can even trade political events if you're the dead interesting type.
For all of those thousands of markets, there's 100's of £1,000's traded every day. Opportunity is almost endless.
Starting Requirements
You don't have to be some kind of astrophysicist either. Many people profit each day from betting exchanges, on many different sports. If there's an event with money being bet, there's an opportunity.
The minimum starting requirement is a betting exchange account, and some money to use. In fact you don't even need that to learn, you can watch the markets move for free!
The bigger betting exchange is Betfair. If you open your Betfair account here you will be able to win academy points and level up!

Limit losses and let the good times roll...
One of the most attractive upside's to trading is the ability to change your mind. If the situation is really playing into your hands, you can let the bets run that little bit longer to maximise profit.
Whereas, if it's one of those stomach churning moment where you just sense your team is about to let a goal slip - you can close your position and run! Keeping the profit for another day, or one of those Ferraris like Paulo has.
It's likely to take some hard work to reach that kind of level, although he's not the only one to prove it's quite possible...

By Caan Berry - Pro Betfair Trader