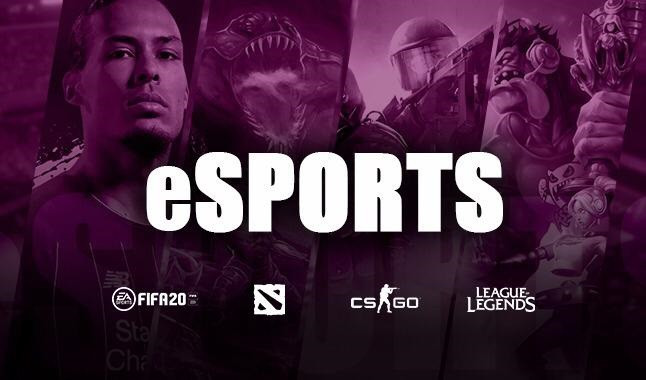 Find everything you are looking for to bet on eSports this Saturday!
Check out this card for the best
eSports
betting tips for this Saturday, January 30th. For this day, we have separated four clashes in the competitive scenario of
League of Legends
. Starting with the
TCL Winter 2021 - Group Stage
championship, we will have matches between
SuperMassive x Galatasaray
and
Team AURORA x Fenerbahçe
. In the league
LPL Spring 2021 - Group Stage
(Week 1-5), we will have the confrontations between the clubs
Invictus Gaming x FunPlus Phoenix
and
TT Gaming x Victory Five
. (these articles are announced first hand on
Telegram - HERE
)! Another day with a varied card in several games.
Check out today's matches at the Betting Academy!
League of Legends | TCL Winter 2021 - Group Stage - SuperMassive vs Galatasaray:
Both the SuperMassive team and Galatasaray present themselves for this confrontation with victories in their respective curricula. SuperMassive has been on the rise for two games, having won 5 Ronin and Dark Passage 1-0. Galatasaray's squad has the same scenario, two victories over Team AURORA and 5 Ronin by 1x0. For this match, we believe in the highest probability of victory for Galatasaray.
League of Legends | TCL Winter 2021 - Group Stage - Team Aurora vs Fenerbahce:
Both teams, Fenerbahçe and Team AURORA, present themselves for this battle with casualties in their respective luggage. Team AURORA has been in a five game loss period, having lost to SuperMassive, 5 Ronin, Galakticos, Galatasary and Galakticos by 1x0. Fenerbahçe, on the other hand, has four consecutive casualties for the Dark Passage, NASR eSports and Instanbul Wirld Cats teams by 1x0. For this match, we believe that Fenerbahçe is more likely to win.
League of Legends | LPL Spring 2021 - Group Stage (Week 1-5) - Invictus Gaming vs FunPlus Phoenix:
After losing to Edward Gaming by 2x1, the FunPlus Phoenix team managed to beat the teams Rogue Warriors (2x0), Suning Gaming (2x0) and eStar (2x0). Invictus Gaming, who had lost to Team World Elite by 2x1, managed to beat eStar (2x0) and Rogue Warriors (2x0). In this confrontation, we believe that a third dispute map will be necessary.
League of Legends | LPL Spring 2021 - Group Stage (Week 1-5) - TT Gaming vs Victory Five:
Both the TT Gaming team and the Victory Five perform for this match with casualties on their respective resumes. TT Gaming has been losing five games, having lost to Victory Five (1x), Royal Never Give Up (2x0), LNG Esports (2x1), Team World Elite (2x0) and Edward Gaming (2x0). Victory Five recently lost to Royal Never Give up 2-1. In this fight, we believe that we will have more than one inhibitor destroyed.
Warning!
The odds posted here will be based on the Betfair, Bet365 and 1Xbet market. We suggest you open an account in the houses listed in the Academy, which are the ones that operate in your country, for a better commitment in this market, due to the variety of types of bets, better quotes and higher limits. Opening accounts through the Academy gives you more advantages: «Gain Academy Points».
Help the maintenance of this column: share the knowledge about its existence and spread this work.